Penerangan Produk
The Green dicat tiang pagar dengan pudar adalah sempurna untuk menyokong ketinggian yang berbeza dan pagar berat di ladang atau permohonan kediaman. Juga dipanggil Green Painted Studded Fence T Posts, Green Painted Studded T Posts, T Post with Spade. Pos ini diperbuat daripada keluli kereta api yang dikitar semula dan berat 0.95lbs, 1.25 lbs. & 1.33 kg, dan sebagainya. Jawatan ini direka bentuk dalam konfigurasi [T ", mempunyai setiap 2-1 / 2 inci stud untuk membantu menyokong pagar, dan termasuk plat masuk panjang sebanyak 3 inci untuk menstabilkan jawatan di dalam tanah.
Dikeluarkan daripada keluli rel
Berat 1.25 kg. setiap lin. kaki, termasuk plat anchor
Dilapisi dengan cat enamel hijau tahan karat untuk perlindungan kakisan
Harus didorong ke dalam tanah sekurang-kurangnya 12 inci.
Gunakan Pagar Pemandu Pagar atau tukul tukul untuk memacu pos ke tanah
Galvanized Steel T-Post Clips (dijual berasingan) boleh digunakan untuk melampirkan kain pagar
SteelT Post

Materil

Common Steel & Rail Steel

Length

5' , 5.5' , 6' , 6.5' , 7' , 8' , 9' , 10'

Weight

0.85lbs/ft, 0.93lbs/ft, 0.95lbs/ft, 1.10lbs/ft, 1.25lbs/ft, 1.33lbs/ft, 1.50lbs/ft

Surface

color painted or galvanized

Usage

farm fencing,garden fencing

Packing

5pcs/bundle, 200pcs or 400pcs/pallet.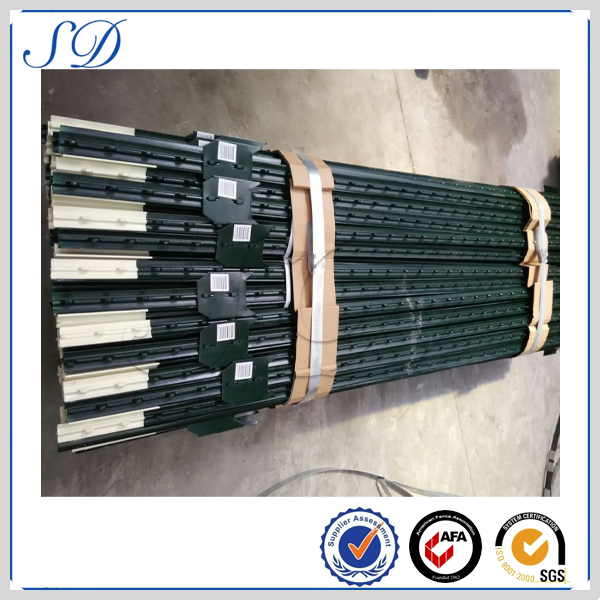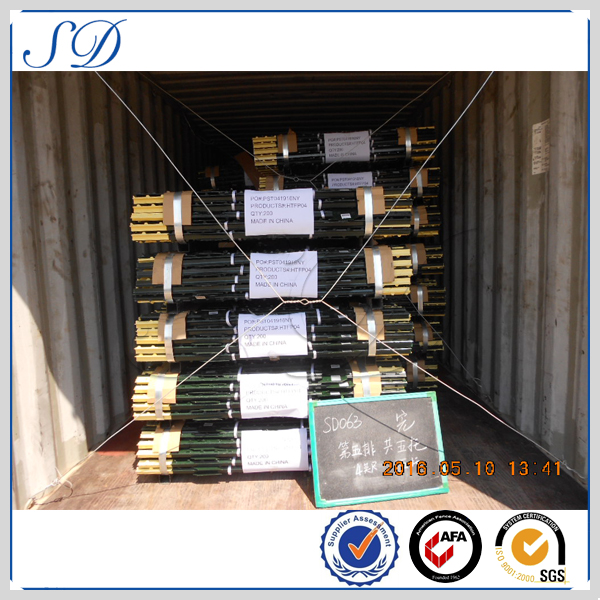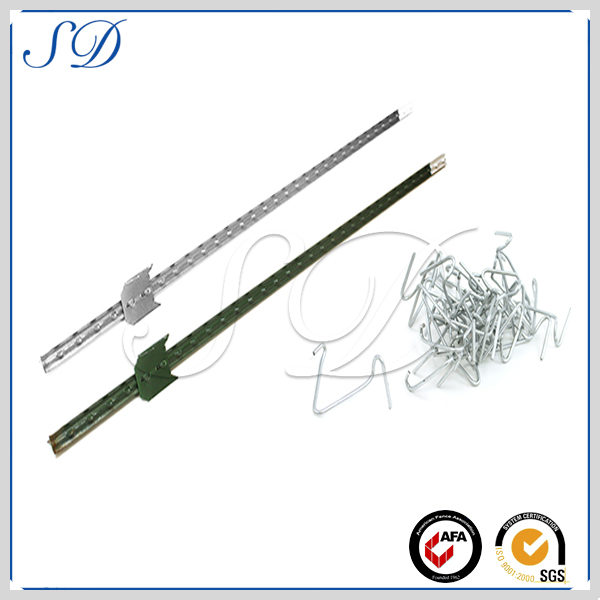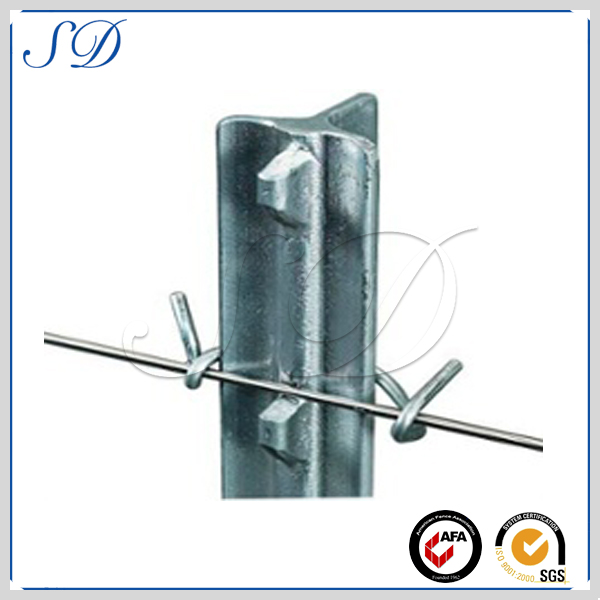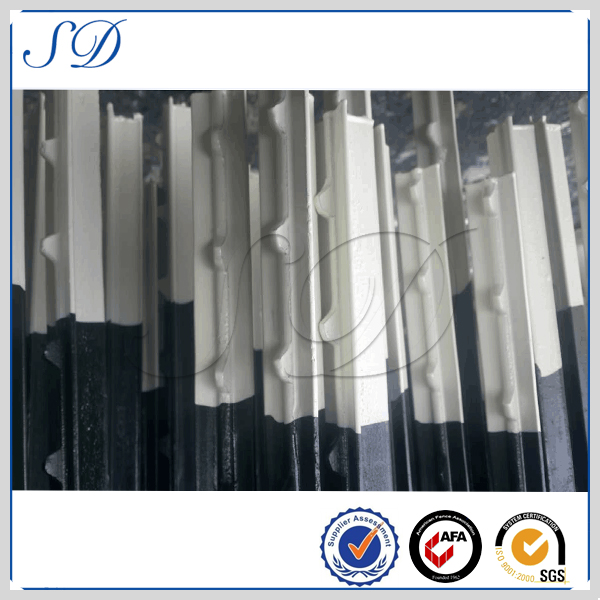 Kategori produk : Fence Post > Studded T Post